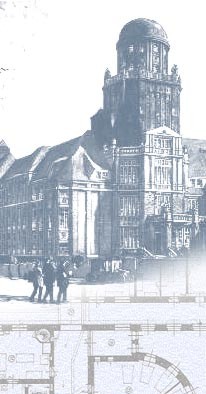 The Campus Navigator offers images and information about buildings and rooms of TU Dresden. From maps of different campus areas, over more detailed floor plans, to room information and booking schedules, the data from different systems of the administration of TU are collected and presented in a user-friendly way.
From a city map you can access the area plans of the different campus areas. You can get information about buildings and rooms either by graphic choice per mouse click or by selection from the alphabetically sorted main menu. Via the search function you can look up the names, addresses and numbers of buildings as well as rooms and room numbers and building data from the university calendar. The routing system with a graphic map display provides route descriptions and time calculation for walkers and wheelchair users.
The Campus Navigator is available at navigator.tu-dresden.de. A mobile application is provided in the Apple App Store as well as in the Google play Store.
Video of the Campus Navigator:
Further information:

2D-Lagepläne der TU Dresden
Gebäudeliste der TU Dresden
Contact:

campus-navigator@mailbox.tu-dresden.de