From June 7 to June 10, 2012, the Institute of Algebra at Technische Universität Dresden will host the
AAA84: Workshop on General Algebra,
84. Arbeitstagung Allgemeine Algebra.

At AAA84 we will hear plenary lectures (50 min) and contributed talks (20 min) on topics of Universal Algebra, Lattice Theory, Applications (Computer Science) and Classical algebra.
We are glad to announce plenary lectures of the following invited speakers:
Erhard Aichinger (Johannes Kepler University Linz)
Keith Kearnes (University of Colorado, Boulder)
Dragan Masulovic (University Novi Sad)
Anni-Yasmin Turhan (Faculty of Computer Science, TU Dresden)
Mikhail V. Volkov (Ural Federal University Ekaterinburg)
Registration and further information:
http://www.tu-dresden.de/math/aaa84
(if you have no access send an e-mail to

aaa84@tu-dresden.de)
Those who intend to give a talk are asked to register before April 30 and then to send an abstract (until May 21).
Please consult the web-address above (as soon as possible there will be more detailed information).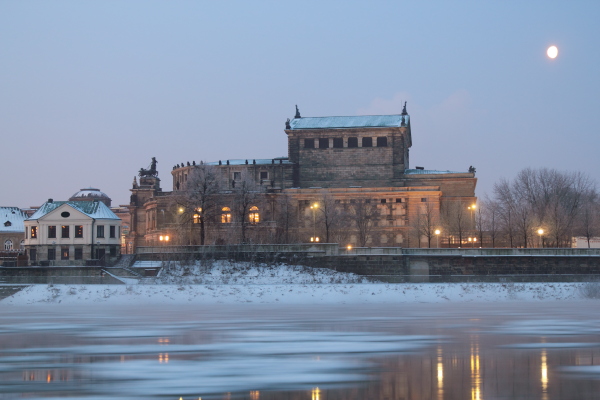 ---
IMPORTANT INFORMATION CONCERNING ACCOMMODATION:
We advise you to book accommodation as soon as possible (in June there are many tourists in Dresden).
Twenty double rooms are reserved in the Guesthouse of our university (http://tu-dresden.de/service/gaestehaeuser/am_weberplatz) for a moderate price (70 EUR for a double room per night, including breakfast).
Please make your reservation via

gha@mail.zih.tu-dresden.de under the heading of AAA84 and announce if and with whom you want to share the room(*). This should be done until March 23rd.
Furthermore, 10 single rooms and 10 double rooms are reserved at City Herberge (http://www.city-herberge.de/en/). The price, including breakfast, is 39 EUR for a single room and 46 EUR for a double room.
Reservations are to be made via

info@city-herberge.de until March 23rd, 2012.
Please mention AAA84, the type of room you want, your roommate(*) (if applicable), and the actual dates of arrival and departure.
(*)You cannot make reservation for a double room without mentioning your roommate. If you need help to find somebody to share a room with, please contact us (

aaa84@tu-dresden.de) as soon as possible, latest until January 27th, 2012.
Other possibilities for reservation see
Low budget accommodation is available via http://www.dresden-hostels.com/.
---


Hope to meet you in June,
on behalf of the local organizing committee
yours sincerely,
Reinhard Poeschel
Remarks: AAA83 will take place in Novi Sad, March 15-18, 2012.
homepage of the AAA-series: http://www.tu-dresden.de/math/aaaseries
---
Deadlines for AAA84:
pre-reserved accommodation: March 23 (Jan. 27)
registration (with talk): April 30
abstract submission: May 21
registration (without talk): May 21