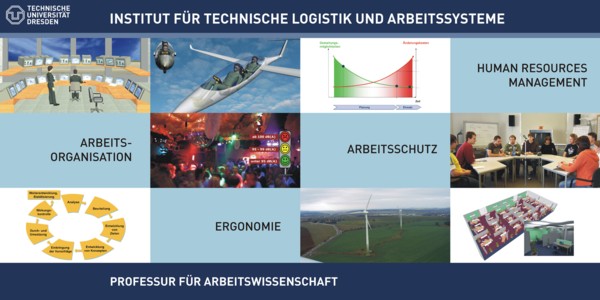 Welcome to our homepage!
Prof. Martin Schmauder and the staff members welcome you to the Chair of Labour Sciences. On our websites you will find information on our profile of research and teaching.
We would like to provide an overview of our fields of expertise, courses offered, research projects and the capabilities of our professorship.
If you have any special request or wish to learn more about us, please do not hesitate to contact us. We will be glad to help.