Welcome to the internet presence of the Chair of Finance and Financial Services of the TU Dresden, Faculty of Business and Management.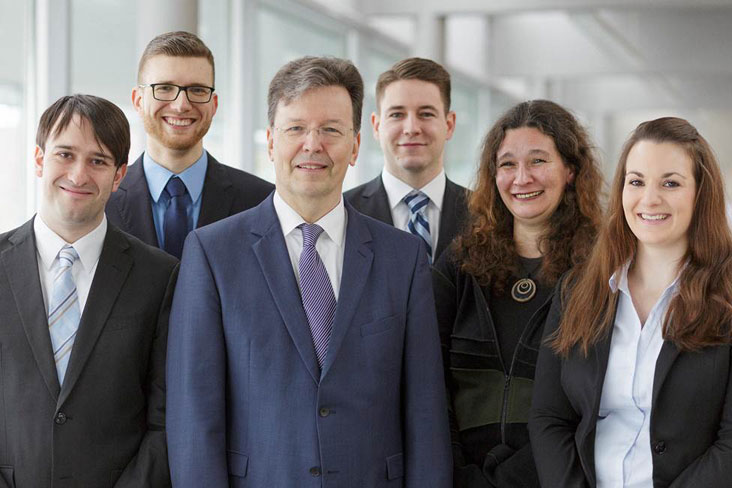 The subject of "Finance and Financial Services" deals with the financial decision making process of companies, private investors, and other financial institutions. The chair especially focuses on the financial management of companies as well as the structuring and governing of capital flows. In addition to acquisition of capital, this also includes the intermediate appropriation of free financial resources for investing and hedging of funding and investments against market risks like interest and exchange rate fluctuations.
---
Teaching information
Lectures in the bachelor degree course emphasize different aspects of financial management. In the subsequent masters program, lectures include the management of financial instruments, risk management and derivatives, asset management, and mathematical finance. In addition to these lectures, a vast amount of seminars regarding current research topics is offered. These seminars are characterized by a substantial contribution of the participating students in form of presentations, discussions, and project papers. Current seminars focus on due diligence, financial market efficiency, and mergers and acquisition. The lectures and seminars are completed by courses specifically designed to preparing for the bachelor and master thesis.
---
Focus of Research
Current topics are behavioral finance, information processing and cognitive dissonance in capital markets, jump-diffusion processes, valuation of derivatives, risk management and meassures, energy finance, banking regulation, and managerial compensation. Detailed research topics are found on the research associates' websites.
---
Fields of Application of Graduates
Graduates are distinguished by the wide range of possible appointments which include among others: banks, insurance companies, business and management consulting, federal banks, auditing, and stock exchanges.