About us
We – the team of around 240 employees at the Institute of Lightweight Engineering and Polymer Technology (ILK) – put passion and commitment into our research, education and development work in the field of modern lightweight engineering.

The spectrum of our research activities stretches from research into fundamental concepts to application-oriented research and innovation-driven development projects in cooperation with industrial partners. The work carried out at the ILK is characterized by the application of the Dresden Model of "Function-integrative lightweight engineering in multi-material-design" and consideration of all potential material combinations and applications. Our scientists take the entire development chain into account when developing new concepts, processes and products: material selection – design – simulation – assembly – prototype testing – quality assurance – cost control. Depending on the respective structural-technological requirements, our designs draw on all classes of material from steel, aluminium, magnesium and titanium to polymers, ceramics and composites featuring short-fibre, continuous-fibre or textile reinforcement. Our team possesses a correspondingly broad range of expertise and experience.

The ILK is led by a team of four directors: Prof. Dr.-Ing. habil. Maik Gude (Chair of Lightweight Design and Structural Assessment), Prof. Dr. rer. nat. Hubert Jäger (Chair of Lightweight Systems Engineering and Multi Material Design), Prof. Dr.-Ing Niels Modler (Chair of Function-integrative Lightweight Engineering) and Prof. Dr.-Ing. habil. Prof. E.h. Dr. h.c. Werner Hufenbach (Distinguished Senior Professorship).

The ILK is affiliated to the Faculty of Mechanical Science and Engineering and the "Friedrich List" Faculty of Transportation and Traffic Sciences at Technische Universität Dresden (TU Dresden) – a University of Excellence and one of Germany's and Europe's leading universities. The ILK ranks among the largest and most high-performing institutes at TU Dresden.

The Lightweight Engineering pathway was set up at the ILK in 1997 as part of the degree course in Mechanical Engineering. Our graduates possess both a substantiated understanding of a range of fundamental concepts and strong application-oriented knowledge in specialist fields such as modern materials, material and structural mechanics, simulation, design and engineering, manufacturing technology and economic-ecological product evaluation.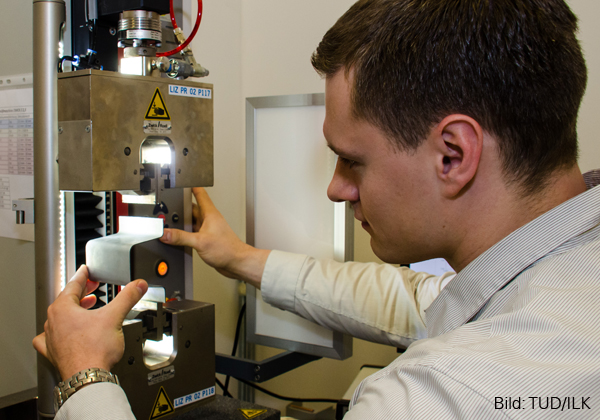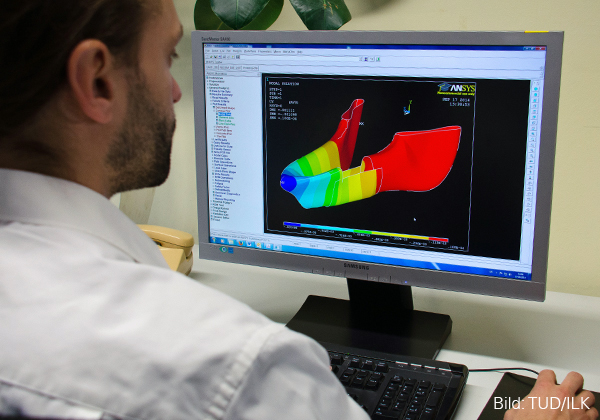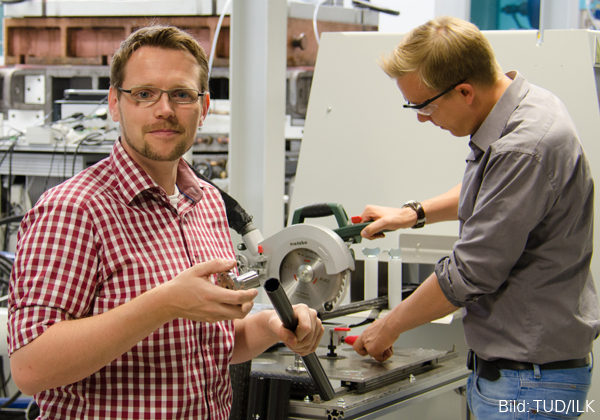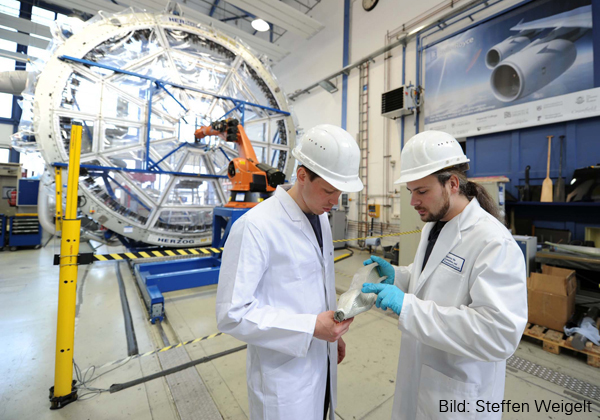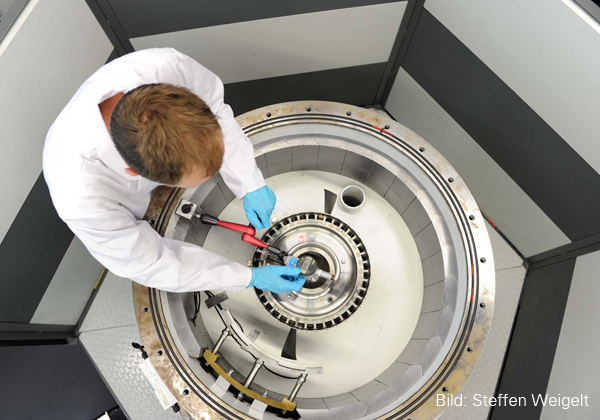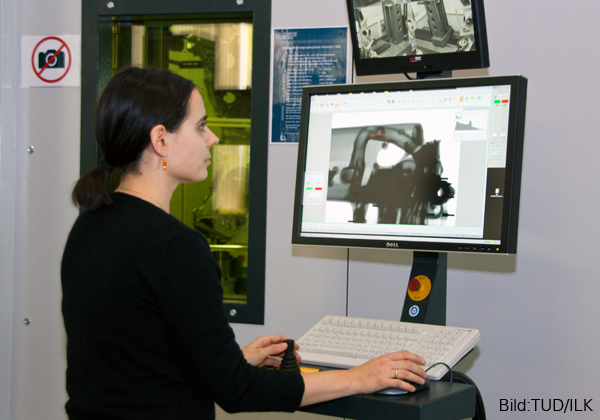 NEWS
Wissenschaftler der TU Dresden, der TU Bergakademie Freiberg und der TU Chemnitz gründen Leichtbauallianz für Sachsen | erstes Forschungsprojekt gestartet | Fördermittelübergabe am 12.07.2016 durch die Sächsische Wissenschaftsministerin read more
400 nationale und internationale Experten beim 20. Leichtbausymposium | deutsch-chinesische Partnerschaft in Forschung und Entwicklung gestärkt | Eröffnung des Laboratoriums des Research Centers Carbon Fibers Saxony | Terminankündigung: 21. Internationales Dresdner Leichtbausymposium vom 22. bis 23. Juni 2017 read more
20. Internationales Leichtbausymposium begrüßt Branchenexperten in Deutschlands Leichtbauhauptstadt Dresden – am 9. und 10. Juni 2016 im Deutschen Hygiene-Museum Dresden | Schwerpunktthema digitalisierter Leichtbau: Systemleichtbau-Innovationen spielen Schlüsselrolle für zukunftsfähige Mobilitätslösungen | Highlight: Institut für Leichtbau und Kunststofftechnik eröffnet am 10. Juni das Laboratorium des Research Center Carbon Fibers Saxony für die Herstellung neuartiger Kohlenstofffasern | China ist Partnerland des Leichtbausymposiums: Deutsch-chinesische Partnerschaft in Forschung und Entwicklung zur Bewältigung globaler Herausforderungen read more